Plagued by awkwardness in front of the camera, I decided to enlist some help.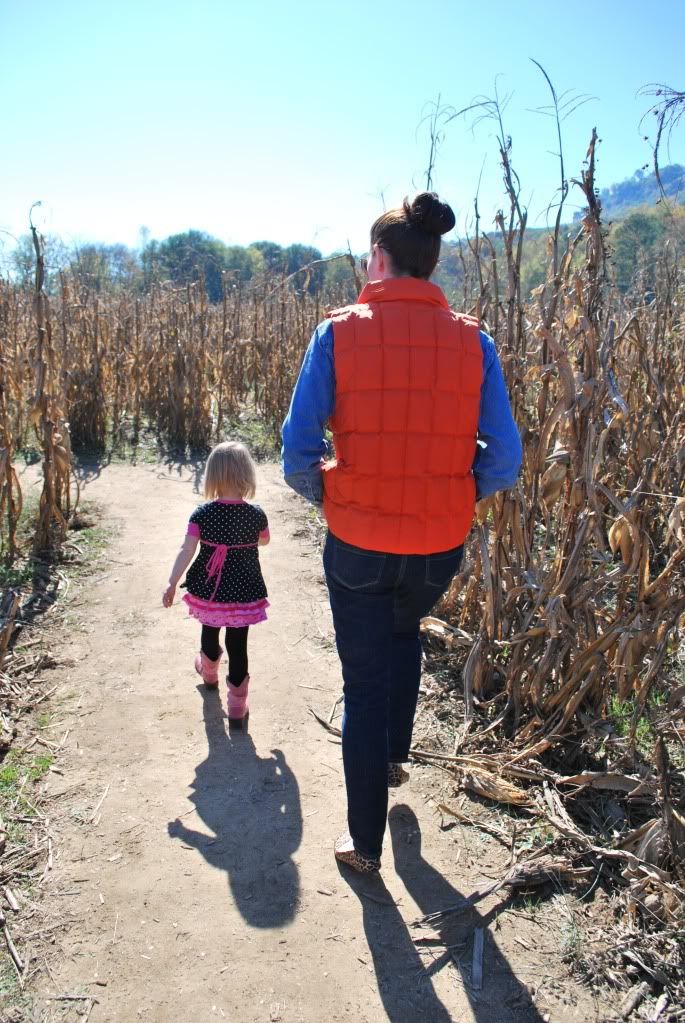 My coach brought me to the
Enchanted Corn Maze
in the hopes that an inspiring background would put me at ease. (clearly the corn had seen better days...) She tried to give me some tips and encouraged me to use some props.
All her coaching enabled
Lexi
and me to get a decent shot or two.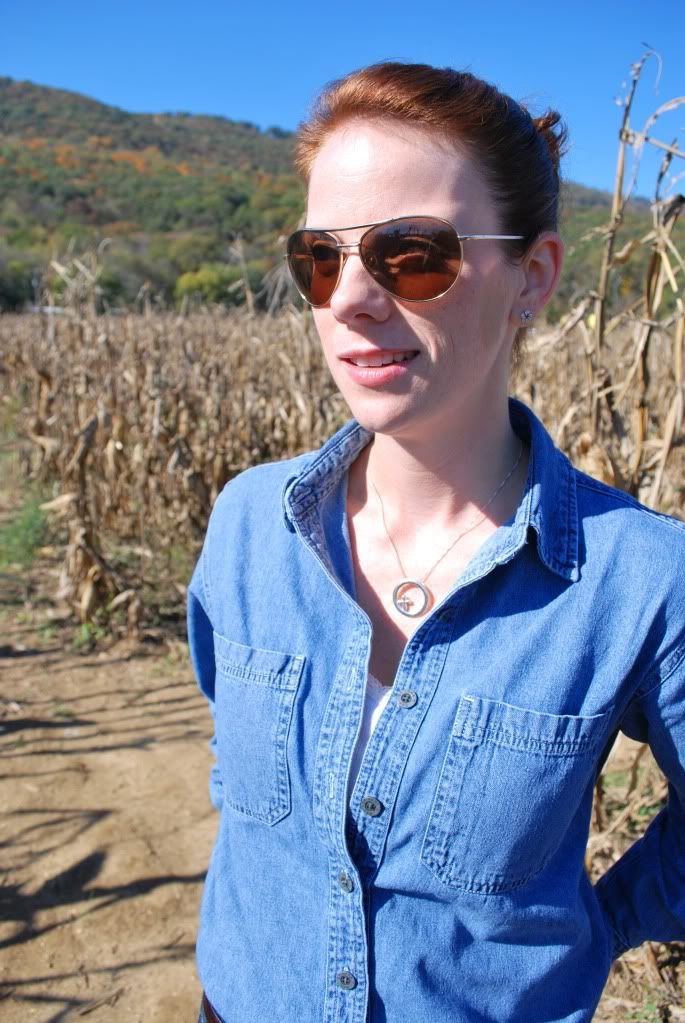 But, as you can see... She's still much more comfortable in front of the camera.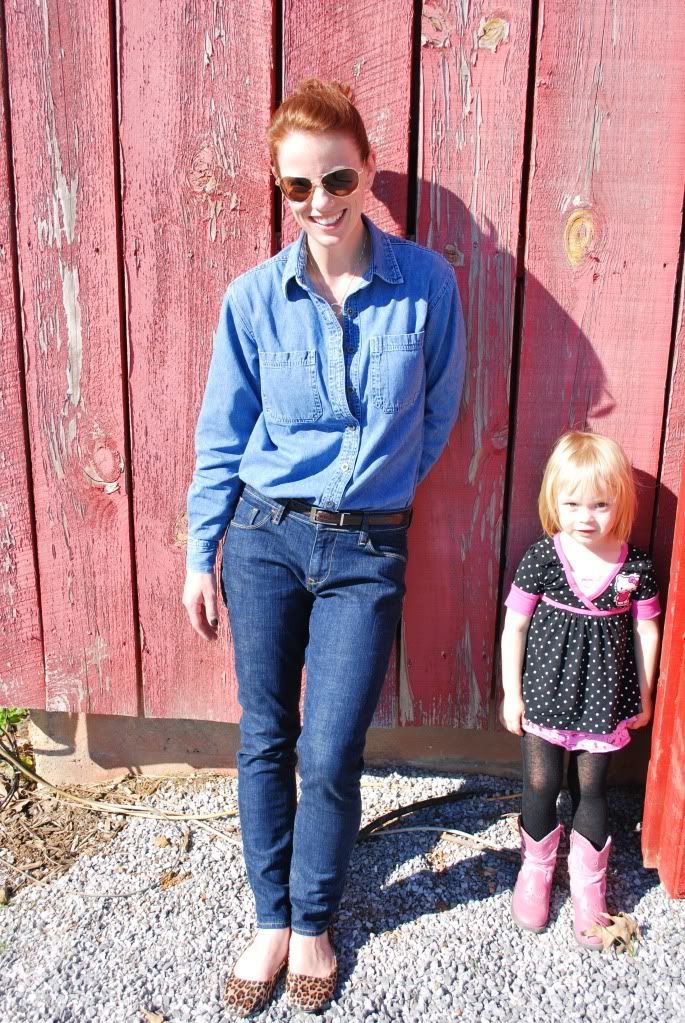 Chambray Shirt: Thrifted; Jeans: Old Navy Sweetheart Skinnies
Leopard Flats: Rugged Warehouse ($3!!)
Orange Vest: Clothing Swap
Aviators: Standard issue the day you marry a pilot
I'm not 100% sold on this denim on denim look. I know it's been super trendy and whenever I see it on others, I think
it looks fantastic
. But, I'm not sure
I've
pulled it off today. I like how it looked in my bedroom mirror, but I'm not sure I'm in love with what the camera saw. Oh well, there's limited pieces in my wardrobe over the next 30 days and this look allows me to cross off another day.
By the way
, in case you're keeping score the orange vest is clearly OUTERWEAR worn for warmth and so it doesn't count as a piece in my
30 for 30
. Are we all clear on that one?
Now it's time to kick off your weekend with
Emery
and some other stylish ladies strutting their Fall Fashion Week looks. Just visit
moms are for everyone!
to spread some love!
6 of 30